Our Services
Life moves pretty fast. We help you choose strategies to address your goals and concerns throughout the various stages of life.
Cash Flow and Budget Analysis
Understanding your cash flow is the first critical step in sound financial planning. We review your income and help set goals to determine what you can divert from your income sources to "pay yourself first." We also provide guidance on budgeting/savings and spending plans, and establishing an emergency or "rainy day" fund.
Investment Planning
We construct portfolios based upon your specific goals, concerns, time horizon and risk tolerance. Your portfolio is built factoring in periodic declines in the markets, while always keeping your long-term goals at the forefront. We regularly monitor your portfolio's performance, and rebalance when needed. We provide ongoing communication and periodic review meetings to discuss modifications to your portfolio as you go through the different stages of life.
Assistance to Loved Ones
We provide recommendations and strategies to help our clients provide assistance to their loved ones when needed. We discuss options available to help further educational goals for both children and grandchildren. Often, we are also called upon to assist with handling the financial affairs for our clients' elderly parents.
Insurance Planning
Insurance is essential to any comprehensive financial security plan. We review your existing insurance policies to see if they are still needed and/or whether there are better options. We analyze your particular needs to address how to protect your family if you were to die prematurely or become injured. We analyze the importance of long-term care planning and recommend the optimal strategies for you and your family depending on your unique circumstances. We also provide advice concerning Medicare, as your options will continually change over the years.
Tax Planning
No one likes to pay taxes. Unfortunately, taxes, like death, are inevitable. We advise our clients on tax saving strategies to aim to avoid paying more taxes than are legally required. We review the cost basis of your investments, and recommend tax loss harvesting when available. We advise on potential Roth IRA conversions as well as other tax shelter strategies.
Maximizing Social Security Benefits
Social Security is one of the few sources of guaranteed income that one cannot outlive. When and how to file for your benefits as well as spousal benefits are decisions with long-lasting effects. How and when you file will impact not only the amount of your total lifetime benefits, but survivor benefits as well. We provide a customized Social Security maximization analysis to analyze literally hundreds of possible formulas to demonstrate how you can maximize your personal benefits from a system you've paid into for most of your working life.
Retirement Planning
"How much money do I need to retire?" is a question we are often asked. We think a better question is "How much money do I need in order to stay successfully retired for as long as I live?" We use cutting edge software that allows us to create a comprehensive, tailor-made retirement plan for you and your unique circumstances. Your plan is essentially a roadmap or guide to determine the amount of your current living expenses, your anticipated long-term portfolio returns, and the amount and frequency of what you will need to draw down from your accounts to fund your retirement in a tax efficient way-- all while aiming to reduce the risk of outliving your money.
Estate Planning
No one wants to think about what will happen to their family after they are gone. We help our clients with general estate planning, estate tax planning and gifting strategies. We describe in plain English how last Will and Testaments, advance directives for healthcare (also known as "living wills") and durable powers of attorney help ensure your assets go to those you love rather than to estate taxes.
Home
Our Team
Learn more about our amazing team of professionals.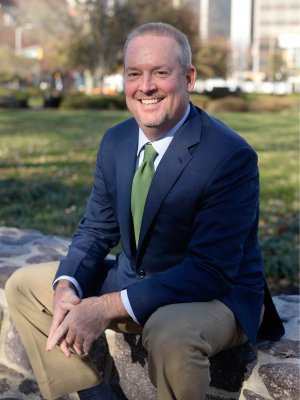 Timothy J Brunnock, Esq.
Phone: 973-867-1355
Email: timothy.brunnock@lpl.com
As the founding partner of Trinity Financial Strategies as well as an Attorney, Tim has had the privilege of being a trusted advisor to families for over 20 years. He has been instrumental in assembling the team, defining the firm's long-term vision, and putting in place the structure and processes to effectively deliver exceptional service for our clients. Tim brings energy, passion, and creativity and his law background to the Trinity team and to our family of clients.

Prior to founding Trinity Financial Strategies, Tim was a partner in the law firm of Brunnock & Fleming, PC, where he focused on litigation and estate planning. In 2000, he became one of only three percent of all New Jersey attorneys to be certified by the New Jersey Supreme Court as a Certified Civil Trial Attorney. He earned his law degree from Suffolk University in Boston, MA, and a BA from Villanova University.
Tim is a Registered Securities Representative and Investment Advisor Representative with LPL Financial. Tim holds the Series 7 securities registration through LPL Financial, which enables him to buy and sell securities for his clients. He holds the Series 66 registration through Private Advisor Group, A Registered Investment Advisor, and LPL Financial enabling him to offer fee-based advisory services. He is also licensed to sell life, disability, long-term and variable insurance products.

Tim resides in Morris Township, NJ with Jennifer, his wife of 29 years and their three sons. Tim currently volunteers as a youth basketball coach, as well as the finance committee of the Morris County St. Patrick's Day Parade, past president of the Friendly Sons of St. Patrick of Morris County, and as a current trustee of the Loyola Jesuit Center. He keeps in shape by taking long walks in the woods after errant golf balls.
Bio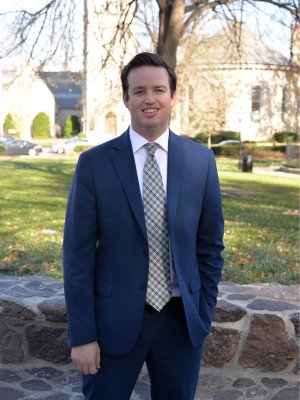 Ryan Brunnock
Phone: 973-936-1982
Email: ryan.brunnock@lpl.com
Ryan is a Registered Representative with LPL Financial and Investment Advisor Representative with Private Advisor Group. Ryan holds the Series 7 securities registration through LPL Financial, which enables him to buy and sell securities for his clients. He holds the Series 66 registration through Private Advisor Group, A Registered Investment Advisor, enabling him to offer fee-based advisory services.
Prior to joining Trinity Financial Strategies, Ryan spent a number of years as an Associate Advisor for Pathstone, a multi-family office located in Englewood, New Jersey. At Pathstone, Ryan's team managed nearly $1.5B in assets. His responsibilities included rebalancing portfolios, vetting early stage private equity deals, and coordinating tax and estate planning for executives of Fortune 500 companies. Ryan graduated from Villanova University where he chaired the Villanova Day of Service, an event that sends 5,000 volunteers to over 200 service sites across the Philadelphia region each year. Ryan was also the President of the Billy Zimmermann Scholarship, an organization that was founded in memory of a fellow fraternity member.

In his spare time, Ryan volunteers as an Assistant Coach for the Mendham High School Boys Basketball Team and Morristown National Baseball League. He is also an avid golfer and fisherman.
Bio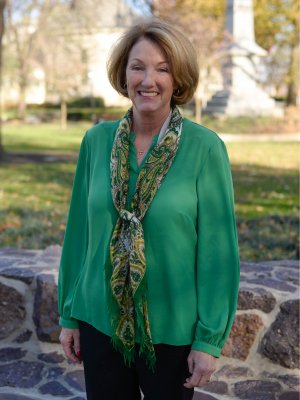 Anne Kostyak
Senior Client Relationship Manager
Phone: 973-867-1357
Email: anne.kostyak@lpl.com
Clients take great comfort from Anne's experience, work ethic, and vast understanding of the firm's resources and systems. Anne works directly with our clients, whether opening or transferring accounts, processing retirement income distributions, coordinating client deposits and withdrawals, or providing account reporting and tax documentation. Anne proactively works to ensure clients have a tremendous experience with our firm.

Anne began her career as an executive secretary at CIT Financial Corporation later becoming a legal secretary in the Trademarks Department at Nabisco. After taking a sabbatical to raise her three children, Anne returned to the workforce in a number of accounting and payable positions before joining "Tim's Team" at TFS.
Anne is an active member in her church and community. She is currently the Treasurer and a Founding Member of the Sisters of Saint Brigid, a member of St. Patrick's Day Parade Finance Committee and is a bagpiping member of Rory O'Moore School of Pipes and Drums. Anne and her husband, Bill have lived in Morristown since 1999 where they have raised their three children.
Bio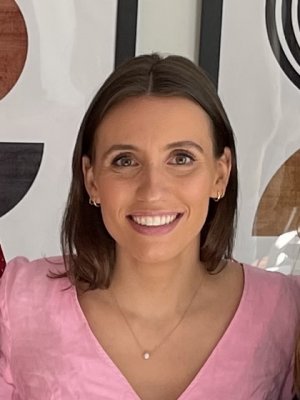 Lauren Barone
Before joining Trinity Financial Strategies, Lauren began her career in healthcare communications, developing and managing projects for pharmaceutical training teams as well as corresponding with clients to ensure project success and medical compliance. She then joined financial technology startup Bilt Rewards, a renter loyalty program partnered with top real estate owners across the country. With her project management background, Lauren organized the delivery and installation of marketing assets at partner properties to advance program adoption.

Lauren graduated from Rutgers University, where she majored in Communication, specializing in Strategic Public Communication and Public Relations. During her time there, she was a member of the communication studies honor society and Seeing Eye Puppy Raising Club. A proud NJ native, Lauren was raised in Morristown, attended the state university, and now resides in Hoboken. She enjoys reading, skiing, and long walks with her family's goldendoodle.
Bio